The best fitness trainers to satisfy your London fitness trainer
Whether you're new to training or a seasoned professional choosing appropriate footwear for your needs should be pretty high on the agenda. I see way too many people in the gym and out on the roads training in their converse all stars and a part of me dies each time.

It doesn't matter if you like to pound the streets every day before work, or hit the gym a few times a week with your London fitness trainer, you must must must look after your feet!


Looking for a running shoe, jack of all trades crossfit trainer, or weightlifting boot? We've got you covered. Check out some of the best options in each of these categories and make an informed decision depending on your training needs.

There are a three main things you need to consider when picking your ultimate running shoe:


Weight: A lighter trainer will generally make you feel like you can run faster. Great right! Yes and no. A light shoe generally means limited cushioning so if you're intending on running long distances then it might be worth considering a slightly heavier trainer with more cushioning.

Drop: This is the height difference between the heel and forefoot of the shoe. A higher drop can lead to more heel striking.


Cushioning: This becomes a toss up between weight and comfort. As we've already mentioned, more cushioning means a heavier trainer but that might be a compromise worth accepting.

There are obviously a huge variety of running trainers on the market at a wide range of price points, but the Nike Air Zoom Pegasus 35 seems to come out very well overall. Whilst a smidgen over £100 might seem like a lot of money for a trainer, these are actually excellent value for money!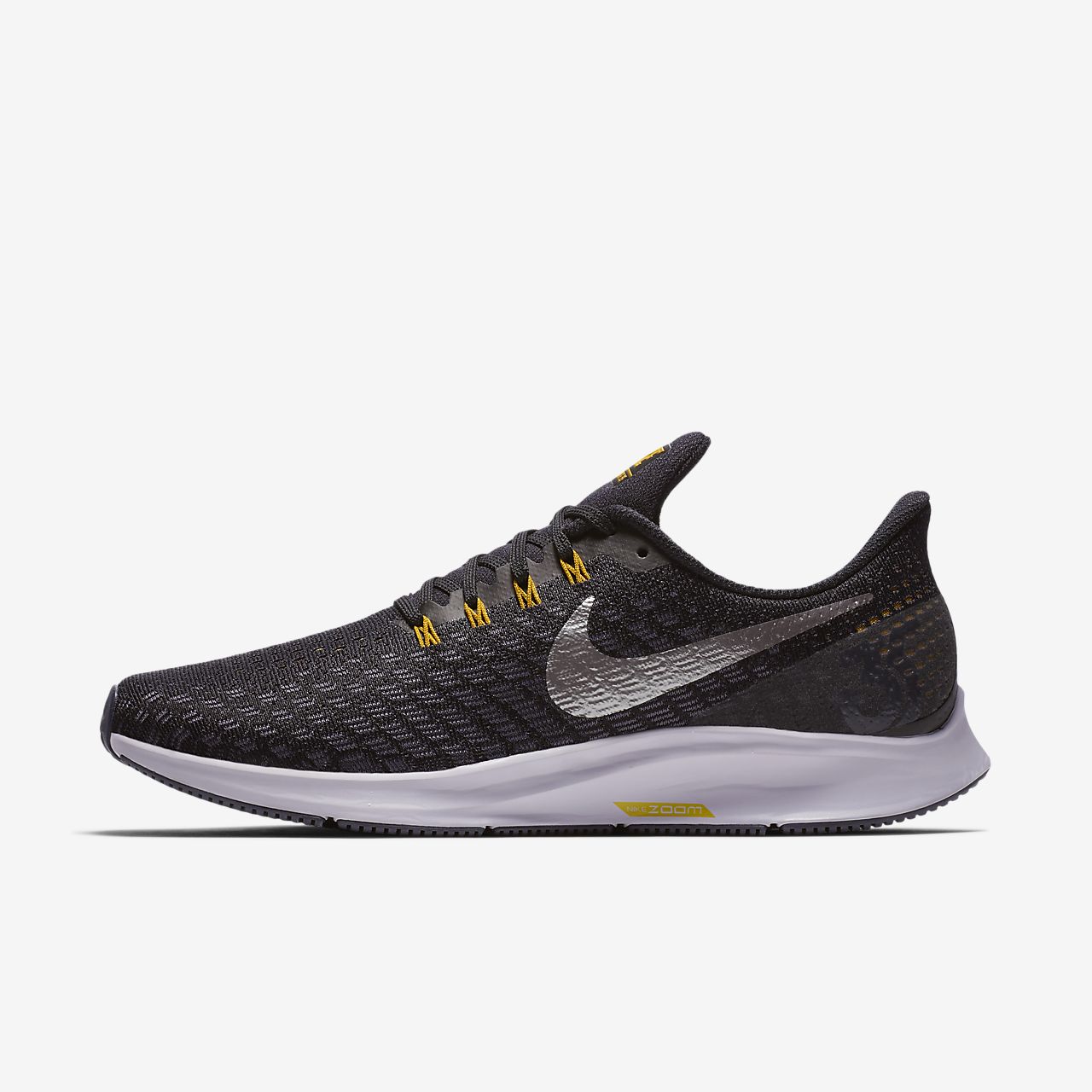 If you tend to mix up the type of activity you do with your London fitness trainer, then a cross training shoe might be the best option for you!


Often a hybrid of different types of footwear, this trainer should offer you the lateral support of a tennis shoe and the cushioning of a traditional runner.


The Reebok Crossfit nano 8 is certainly one of the best options on the market, and at just shy of £100 offers great bang for its buck given how versatile it is. A resistant and durable design with built in kevlar, midsole cushioning and great grip make this the perfect all round gym trainer!

Anyone who is serious about the strength training they do with their London fitness trainer, particularly if you lift big, should consider getting their hands on a pair of specialist weightlifting shoes.


The elevated heel supports mobility and provides a stable base for lifts like the back squat. A hard heel, rather than the compressible rubber one found in regular trainers, also makes it much easier to perform lifts which involve moving and catching weight such as the power clean.


The Adidas Adipower weightlifting shoe is as good a choice as any. They're on the pricier side at £159.95, but you'll only need to buy one pair in your strength training life so it's almost certainly worth it!


The fitness trainer market is worth billions. There are so many options to choose from regardless of budget, brand and training purpose. The options detailed above are some of the best products in their respective categories but that doesn't mean there isn't a better trainer out there for your specific needs. Make sure you do plenty of research before parting with your hard earned cash!


BACK